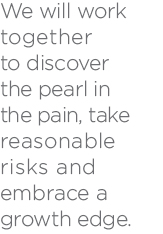 The goals of therapy are as varied as the individual or couple, but a common thread I maintain is that I am here to help you, to challenge you to grow and make your external life reflect your internal world. We are often striving for something in front of us, but there are barriers, sometimes beyond our awareness, that hold us back. Identifying and understanding those barriers allows us to attain that goal. My job is to help you with, and through, this process to get to the other side.
Individual Psychotherapy
In individual therapy, the basic goals are generally to resolve the initial pain/crises that precipitated the desire for therapy and to promote growth and an enhanced quality of life through increased self-understanding.
Couples Psychotherapy
In couples therapy, we will address the following questions: Is there mutual respect in your relationship? Is there mutual empathy in your relationship? Do you feel seen and heard by your partner, or husband or wife? Is the intimacy, both emotional and physical, struggling in your relationship? I help each individual of the couple grow by challenging them in a caring fashion. As the individuals grow, so does the relationship. Not every couple will remain a couple, though. If this occurs, I will help the individuals navigate through these painful waters and reinforce what they have learned. In the process they have gained useful tools for their next relationship.
Group Psychotherapy
Group therapy can be a very rewarding and powerful way to address family of origin issues and the power of belonging to a community—learning to share, negotiate and compromise. Individuals also learn healthy entitlement (asking for what you want) and increase their capacity for intimacy and reasonable risk taking. The group eventually develops a sense of community that aids in each individual's growth.